Is your API platform open for business?
Axway has been named a Leader in The Forrester Wave™: API Management Solutions, Q3 20201. As exciting as this achievement is, your continued success is the best possible reward for all of us here at Axway and we thank you for trusting us to be your partner and guide as we all adjust to new ways of doing business. It's time to open everything with the help of APIs. Read a message from our CEO.
5.0 out of 5.0
In The Forrester Wave: API Management Solutions, Axway received the highest possible scores of 5.0 out of 5.0 in eight criteria, including:
Strategy: Product vision
Strategy: Planned enhancements
"Reference customers gave high marks to both vendor and product. Axway's solution well suits buyers that see APIs as one part of broader B2B relationships as well as those with multivendor microservice environments."
TThe Forrester Wave™: API Management Solutions, Q3 2020, Forrester Research, Inc., August 4, 2020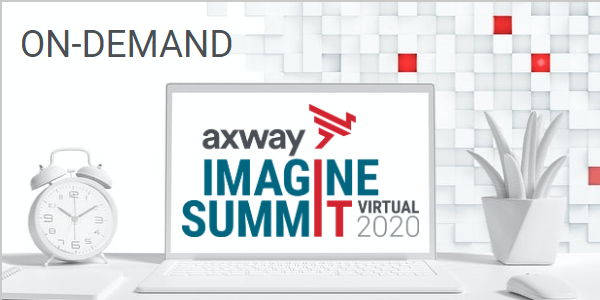 ​
If you missed the live version of IMAGINE SUMMIT earlier this summer, you can watch it now on-demand. Learn about Axway's vision in virtual sessions that challenge conventional wisdom on business integration.
1The Forrester Wave™: API Management Solutions, Q3 2020, Forrester Research, Inc., August 4, 2020